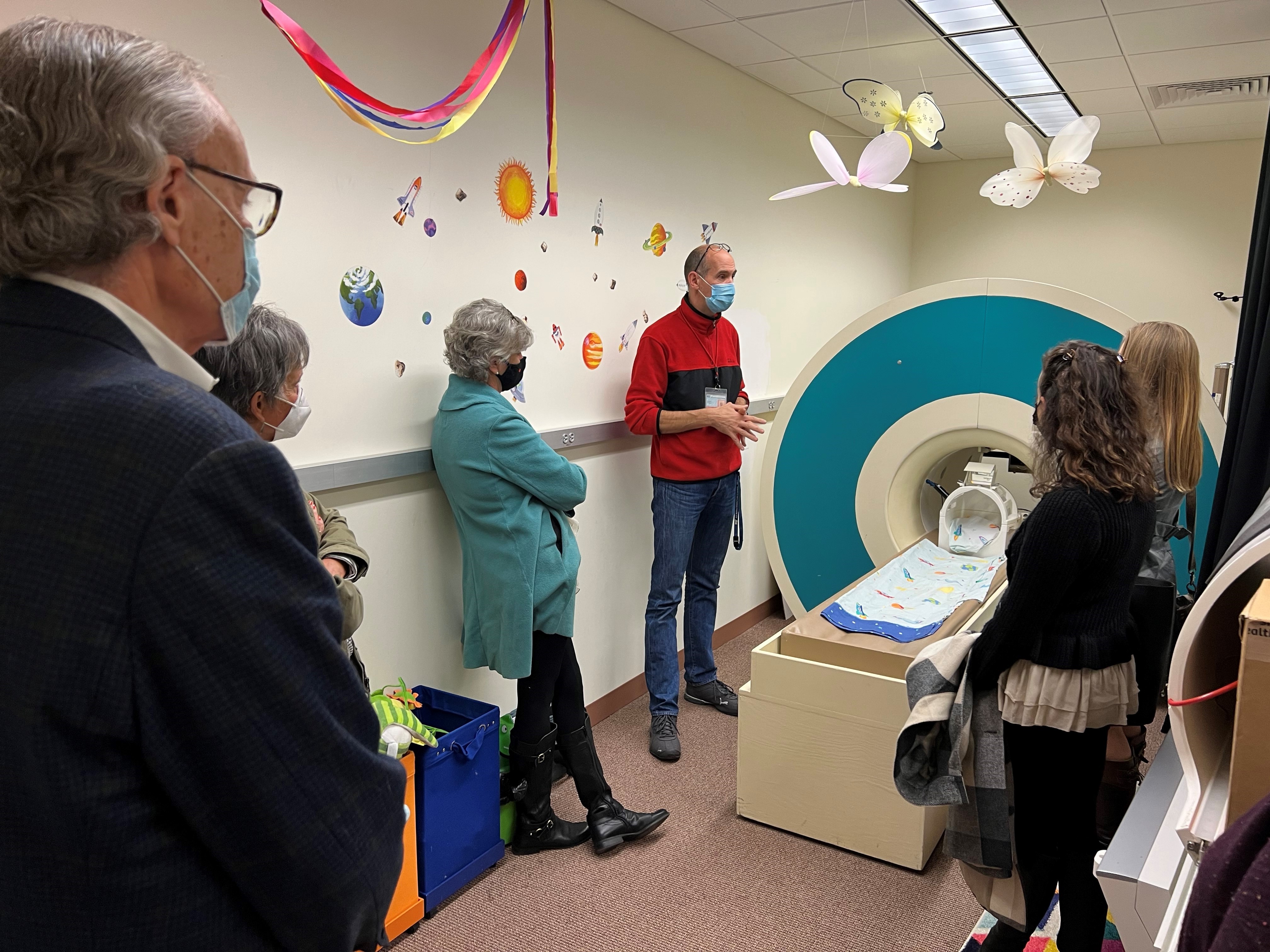 In the latest sign that campus activity has more or less returned to normal, the Gabrieli Lab and the MIT Integrated Learning Initiative (MITili) were pleased to host guests from mindfulness in education non-profit Calmer Choice at the McGovern Institute. While students and faculty have been back on campus for more than a year, guests are still somewhat of a novelty.
As outlined in an MIT News article from August of 2019, Calmer Choice's pK-12 mindfulness curriculum served as the foundation for two Gabrieli Lab research studies. The outcome?
Mindfulness — the practice of focusing one's awareness on the present moment — can enhance academic performance and mental health in middle schoolers.
Calmer Choice's Stephanie Goley, Fiona Jensen, Sarah Manion, Emily Smalley, and Patricia Weinstein joined Brain and Cognitive Sciences professor John Gabrieli, research lead Clemens Bauer Hoss, now a research scientist at Northeastern University, and lab staff for a tour that began with the McGovern Institute's MRI (magnetic resonance imaging) and MEG (magnetoencephalography) brain imaging facilities.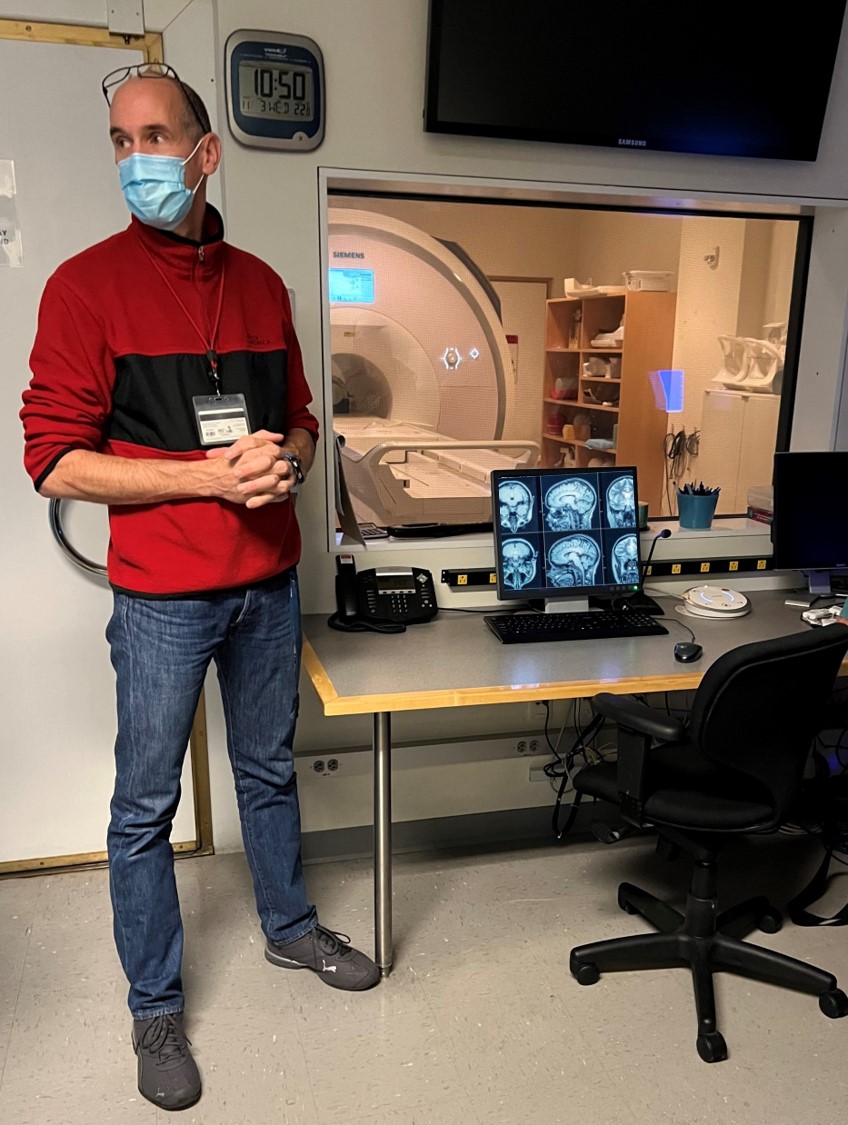 MIT's Steve Shannon describes the operation of the main 3-tesla MRI machine
Following the tour, the group convened in the McGovern Institute main conference room to chat about the prior research and brainstorm on possible future work the two groups might do together, perhaps through MITili's Mental Wellness Initiative. As the meeting concluded, the group gathered for the obligatory photo (shown at the beginning of this post) in front of the iconic Ralph Helmut "Schwerpunkt" (German for "focal point") art installation depicting the brain as a construct of 100 neuron sculptures.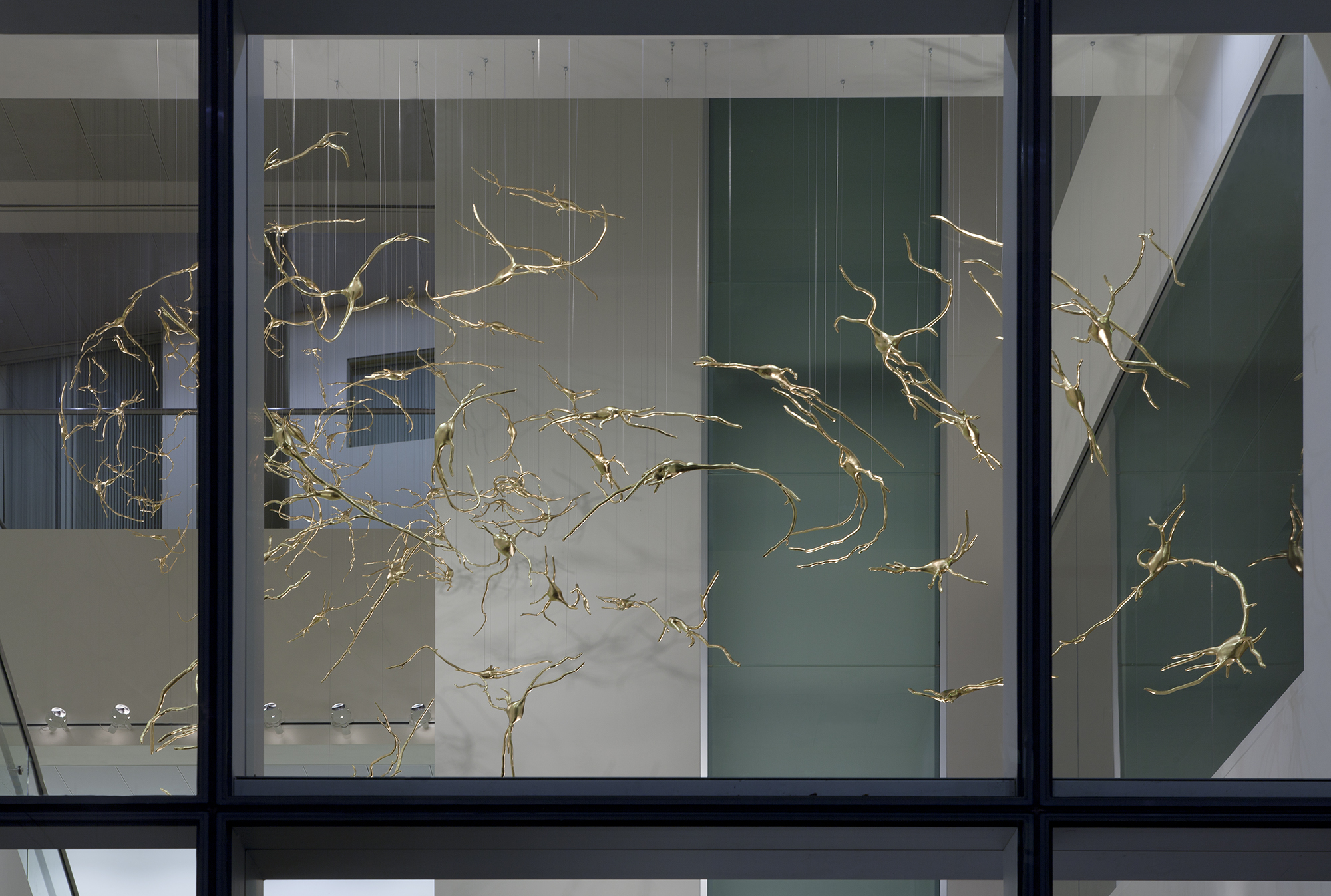 From most angles, the artwork appears as a set of separate neurons [credit: CODAworx]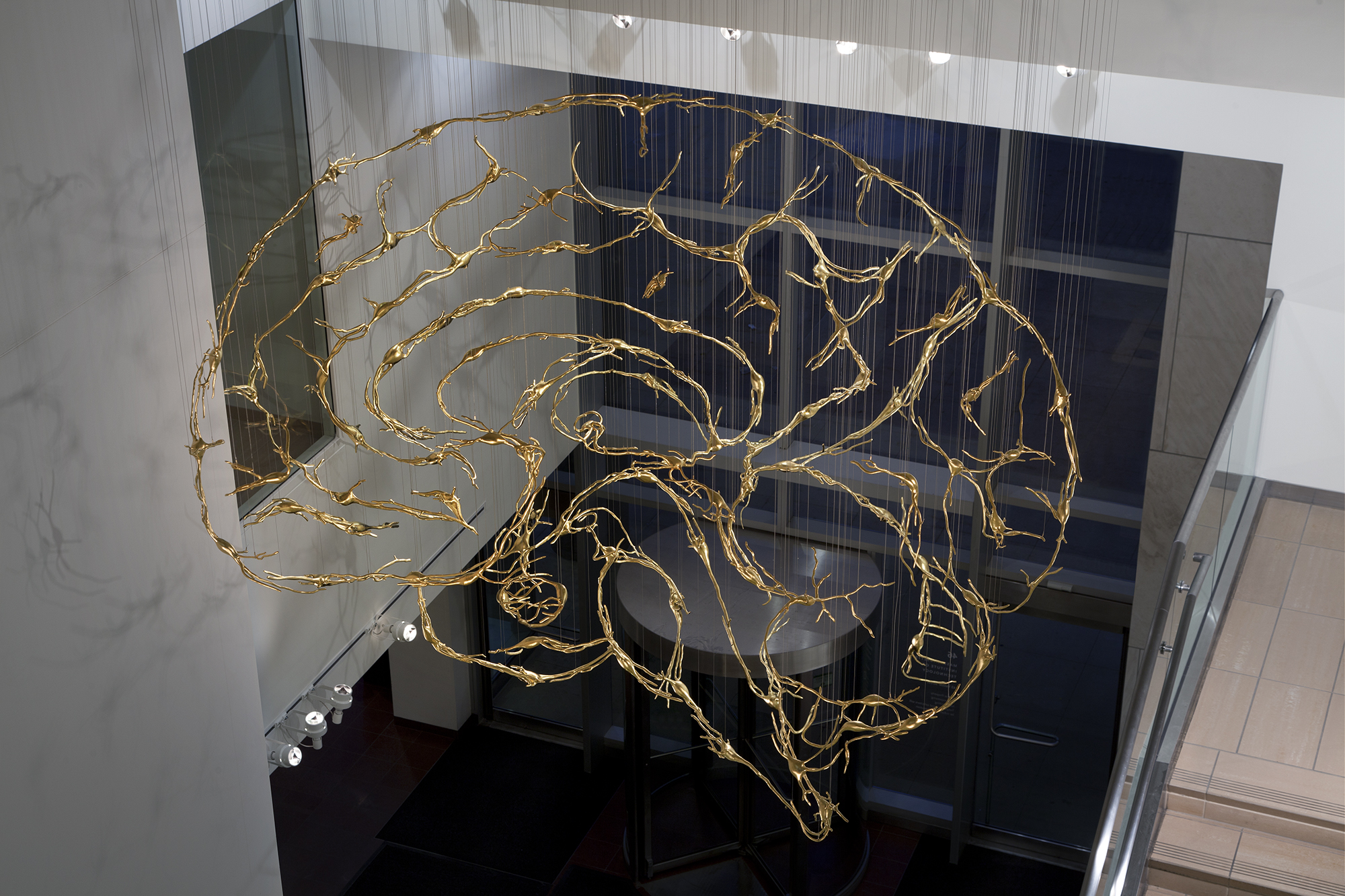 When viewed from the top of the stairs, however, the neurons take shape [credit: CODAworx]