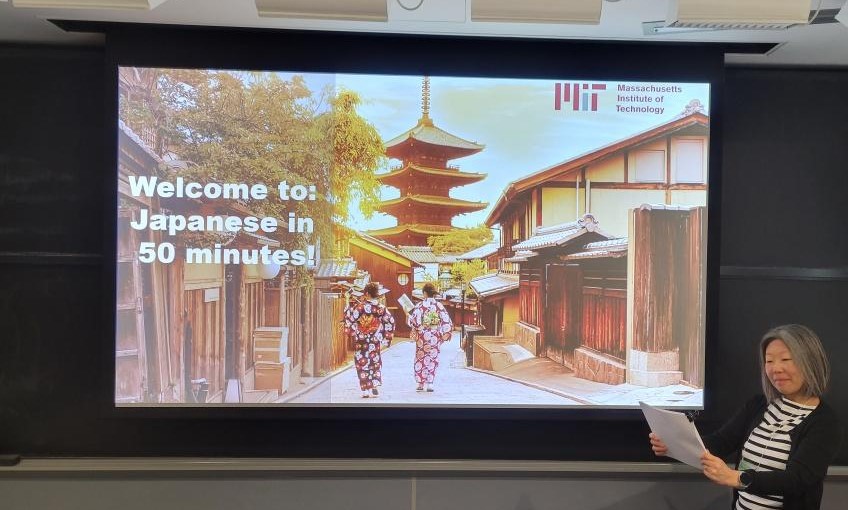 The past two years have brought several changes to education that have also affected some of the programs at MIT. One program forced to move online was the annual Splash weekend, but this year students were able to roam the halls of the MIT campus again. Students were invited to take courses with MIT students and other volunteers in anything from Introduction to Haskell to Beginner Japanese, and from Computer Aided Design to Making the Best Financial Decisions. 
With over a thousand participants, Splash students were offered classes taught by volunteers, most of whom are MIT undergraduates juggling a full course load as well as other extracurriculars. Teachers decide themselves what they'll teach, so class topics go beyond what is usually taught in school. While some classes are very challenging academically, others involve fun activities like arts and crafts, and still others are very silly or have a nerdy twist.
Splash is run by the Educational Studies Program (ESP) and has been hosting both high school and junior high students for years. Created by MIT students in 1957, ESP wanted to make a difference in the community by sharing their knowledge and creativity with local high school students. Since then, they've grown to support well over three thousand middle and high school students each year with the help of hundreds of MIT students and community members.
Aiko Sogabe, a volunteer teacher who taught 'Japanese in 50 minutes' said she enjoyed the experience of teaching, but didn't realize the work it entailed. "I respect all the teachers who do this everyday! Teaching is hard and exhausting, I can sleep like a rock tonight," she said. 
ESP will be hosting junior high school students this spring, usually sometime in March. If you'd like to register your junior high student - keep an eye out for notifications on their site and follow MITili on Twitter for more educational updates.