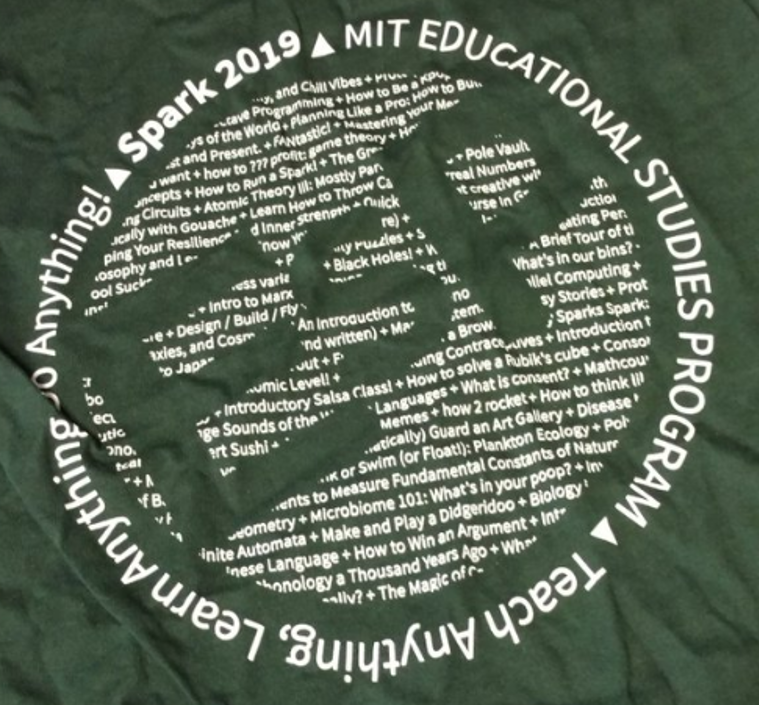 Each year hundreds of local junior high and high school students visit the campus in Cambridge to take part in MIT's Spark and Splash programs. The two weekends, run by the MIT Educational Studies Program (ESP) are meant to help students find their niche and explore a wide range of subjects from the mechanics of pole vault to the chemistry of hair dye, and almost everything in between.
This year, approximately 1,500 students took part in Spark on March 16 and 17 to learn from MIT students and MIT community members in over 200 different classes. The MIT Integrated Learning Initiative (MITili) partnered with MITx staff to create 'Beginner Japanese: Written and Spoken Word'. Over forty students joined the class for two separate sessions. The class consisted of learning basic 'kanji' characters in Japanese, followed by short but useful conversational practice where students pair off and talk about how old they are, or whether or not they like dogs.
Sarah Davis, MITx Program Manager, led the class. Having spent six years teaching English in Japan, she flipped the lesson for Spark. "Teaching for me has always been a passion and being able to teach to and with the MIT community was really exciting! I've missed the excitement of being in a classroom, helping students connect their experience to the material and others. It was really great to be back in that kind of environment," said Davis.
Co-teacher, Steve Nelson, also brought teaching experience from his days as an adjunct professor in Tokyo at Nihon University. "I really had a great experience living and working in Japan, learning the language and sharing their culture. I was happy to share a small glimpse of that with the students attending Spark."
These two programs are open to Junior High and High School students near and far, so if you're interested in signing up or have any questions, feel free to reach out to the ESP team and keep an eye out for the fall Splash launch!