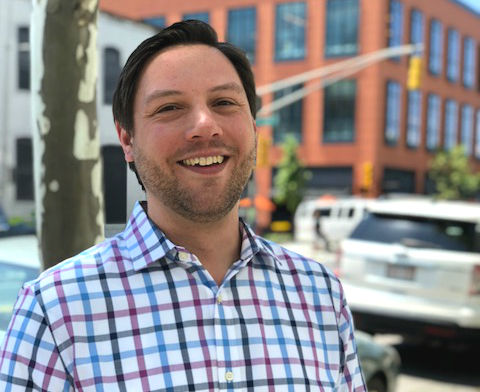 As a researcher associated with MIT Open Learning, Aaron Kessler works with research scientists and with MIT Open Learning initiatives that support the research and application of learning science. These include: MIT Residential Education, Digital Learning Lab (DLL), Abdul Latif Jameel World Education Lab (J-WEL), MIT Integrated Learning Initiative (MITili), and MIT Teaching Systems Lab (TSL).
Kessler is a former high school chemistry teacher who spends most of his day as a learning scientist, educational technologist, STEM teacher educator, and researcher. He doesn't consider himself fitting into one specific academic box, which is probably the thing he likes most about his work environment.
How would you describe your job as a Learning Scientist?
First, I work with MIT faculty and members of the Open Learning community to think about and understand how to take ideas from the learning sciences, educational psychology, and content area education research fields and apply them to the work of teaching and learning with technologies that are implemented residentially and globally. Second, I work with those same community members to conduct research focused on iteratively improving our own implementations while at the same time contributing understanding of learning and teaching back to the larger research communities.
How did you first become interested in education and learning and what do you see as the future of education?
While I have always been interested in teaching and learning, dating back to tutoring middle school peers, my first realization that I might be interested in this as a career came as a freshman in college. My introductory chemistry professor hosted a set of workshops, facilitated by undergraduates, focused on helping freshman understand how to learn and study. The experience transformed my thinking about what it meant to learn and teach. This set me on a path to facilitating those very same workshops as a sophomore and deciding to pursue education as a profession post undergrad. In terms of the future of education, I see formal and informal modes of education as becoming more holistically integrated. Learners will have far more opportunities to enagage in learning and demonstrate their understanding beyond classrooms and traditional assessments.
What do you miss most about being a Chemistry teacher?
Learning with and from my students. I was fortunate enough to teach across all levels of high school chemistry - Academic Level Seniors through AP Juniors and Honors Sophomores - and getting to introduce and explore general chemistry ideas with students was amazing. The diverse set of students I worked with really challenged me to think about how I could provide opportunities to learn that addressed their wide set of needs and prior knowledge. I miss interacting with them on a daily basis.
What is your favorite thing about working at MIT?
The endless opportunities to collaborate with some of the most passionate and motivated people in the world. Working at Open Learning allows me to cross academic boundaries working with people from departments including physics, mechanical engineering, philosophy, business, and many others. These people all share my passion for improving students' opportunities to learn and bring levels of expertise that push projects forward at a pace that most outside of MIT have a hard time conceptualizing let alone actualizing. Being able to support MIT learners, residentially and globally, through these projects is the best part of my work.