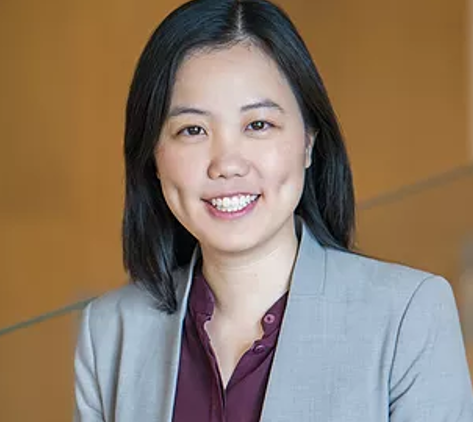 Angele Law is an MBA candidate at MIT Sloan School of Management. She is an Edtech Sector Practice Co-Leader at Martin Trust Center for MIT Entrepreneurship and a Co-President at Sloan Education Club. Angele initiated and led various education projects at Boston Public Schools, EdSurge Independent, Education Pioneers, Boston Consulting Group and more.
K-12 Mens et Manus (Latin for "Mind and Hand" and MIT's motto) is an independent study that her team of graduate students at MIT Sloan School of Management embarked upon, driven by a common passion for improving the education space. The team hopes to help enhance people's understanding of MIT's STEAM education philosophy, as well as offer practical guidance on how to advance STEAM education in K-12 schools.
Why is it so important to implement STEAM education in today's classrooms and how are you helping make that possible?
Almost everyone (including myself) would be in awe after visiting MIT, especially the Media Lab. K-12 educators, in particular, tend to admire the cross-disciplinary and hands-on nature of MIT. I heard so many times the phrase -- "I wish we could have something like this at our school" when they see how MIT students are experimenting, tinkering, investigating and inventing.
I find myself wondering – Do they truly know what MIT's education is about? Do they understand what is transferable to the K-12 space? And even if they do, do they know how they can go about improving their schools, based on these learnings? These questions prompted me to initiate the K-12 Mens et Manus independent study.
The world has changed drastically over the past 20 years, but unfortunately, the education system has failed to keep up with such changes. Multiple studies have proven that the skills required to thrive in today's innovation-driven economy are vastly different, and I truly agree with John Dewey (American philosopher) that "if we teach today's students as we taught yesterday's, we rob them of tomorrow."
In recent years, educators have come to realize that embracing STEAM education is important in preparing students for the 21st century. While STEAM is an acronym that stands for "Science", "Technology", "Engineering", "Arts" and "Mathematics", it means so much more than simply teaching these five disciplines. I believe the key is to embrace a new learning paradigm where practical application of interdisciplinary knowledge and skills is at the core.
I find it encouraging that "STEM education" is what schools around the world are starting to talk about. However, there is still a long way to go in ensuring that we don't marginalize the arts-related disciplines, which play a huge role in promoting design thinking and creativity (hence we need to move from "STEM" the "STEAM"). It is also very important schools are making actual transformation within schools, instead of merely treating "STEAM" as a buzzword.
With all these in mind, our K-12 Mens et Manus study attempts to help K-12 schools advance STEAM education by learning from MIT. Given how MIT is a pioneer in STEAM education, there is much that K-12 educators can learn from its success. My team took a deep-dive into various MIT entities to distill insights about its vision, cross-disciplinary design and many more. Drawing inspirations from MIT, we also applied a 3-Stage Model of Change to help K-12 educators rethink how they can advance their schools' STEAM education by offering them practical tools and ideas.
What do you see as the biggest challenge to scaling high quality STEAM education to all students?
One of the biggest challenge is that there is no one single "biggest challenge". There will never be a one-size-fits-all solution to the issue, since the challenge is different depending on the context (e.g. social-economic, geographical, cultural). Looking from the perspective of schools, though, many are facing issues with the why, what and how of advancing STEAM education in their school.
By why, I am referring to "Why do we need STEAM education?" Not all stakeholders realize that schools are not effective in preparing students for the future, and not everyone agrees that STEAM education is the way to go. Building that consensus and buy-in is critical.
By what, I am referring to "What needs to be changed to advance STEAM education?" It is important that stakeholders come together to reflect on the school's current situation and assess its readiness in delivering high-quality STEAM education. Hoping to facilitate this, we developed an exercise for them to determine the level of progress their school is achieving across various dimensions. For example, for the "People & Process" aspect, they should reflect about to what extent do "Teachers have regular opportunities to meet/collaborate across and within grade levels to develop as well as evaluate instructional plans and assessments".
By how, I am referring to "How do we go about advancing STEAM education?" Change management is a process that needs to be carefully thought through, but unfortunately, it is not a skillset that school leaders tend to possess. To shed some light, we described how Kurt Lewin's 3-Stage Model of Change can be applied so that schools can effectively go through the "Unfreeze", "Change" and "Refreeze" stages. For example, in the "Change" stage, we suggest schools use scheduling as one of the change levers. A good starting point may be to review the school's existing schedule and setting aside time from regular class for students to work on cross-disciplinary projects.
Driving lasting, systemic changes in education requires empathy, courage and collaboration. It is a tough battle to scale high-quality STEAM education to all students, but definitely a battle worth fighting for.
How did you first become passionate about education and what do you hope to do in the future?
I can't really pinpoint when I first become passionate about education. I've long been drawn to opportunities where I can help people grow and develop. Having said that, I can vividly recall the moments that fueled my desire to pursuing a career in the education space --  
After graduating from university in 2014, I became a management consultant, serving corporations and non-profits in a wide range of industries. Taking plane-rides to go from one city to another became a normality, and every time the lights on the plane were dimmed in preparation of landing, I had this "ritual" of putting off my laptop to engage in self-reflection. In one of such self-reflection I did in early 2016, out of my stream of consciousness came this question: "Why aren't I as motivated as I thought I would be?" Projects that I was working on as a consultant were intellectually challenging and impactful, but they weren't really meaningful to me personally.
A few months later on Mar 6 in 2016, a student suicide incident was reported on the news in Hong Kong (my hometown). I didn't pay much attention to it at first, but two days later, another student jumped off the roof. Two more happened the following day. There were nine student suicide cases by the end of the month, and a total of 35 by the end of the year. The intensity of what happened was like a bolt of lightning for me. All of those incidents pointed towards the pressure-cooker education system in Hong Kong, as well as the narrow definition of success that society puts on young people. I couldn't help but wonder – What is going on? What can I do?
Coming to MIT for graduate studies gave me the time, space and opportunity to ponder the question and figure out how I can play a part in improving the education space. Moving forward, I aspire to build/improve learning platforms that allow young people the opportunity to explore their interests, maximize their strengths and pursue their dreams. If there were one specific quality that I could help the younger generation embrace, it would be -- agency, i.e. the capacity to make mindful choices in life.
What is your favorite thing about being at MIT?
Our independent study is called "K12 Mens et Manus" for a reason! I really love how MIT truly embraces its motto "Mens et Manus" (Latin for "Mind and Hand"), creating a unique culture of hands-on activity and minds-on engagement. My admiration grew further having talked with representatives from entities/initiatives such as the MIT Edgerton Center, MIT Technology-Enhanced Active Learning Initiative (TEAL) and the Sloan Action Learning Office. The can-do, problem-solving culture that they promote and cultivate is inspiring.
As someone who came to the States to explore the intersection of education, innovation and entrepreneurship, I really got so much more from MIT than I expected. Contrary to how people might see the absence of a School of Education as lack of commitment towards scalable change in education, I very much appreciate the supportive environment for bottom-up initiatives and cross-disciplinary collaborations. I am particularly excited about the establishment of the Abdul Latif Jameel World Education Lab (J-WEL) in recent years which propels MIT's effort in working with organizations around the world to promote excellence and transformation in education globally.
Last but not the least, I want to give a shout-out to MIT Sloan! I am really grateful to be a part of this diverse community of passionate, curious and collaborative people!