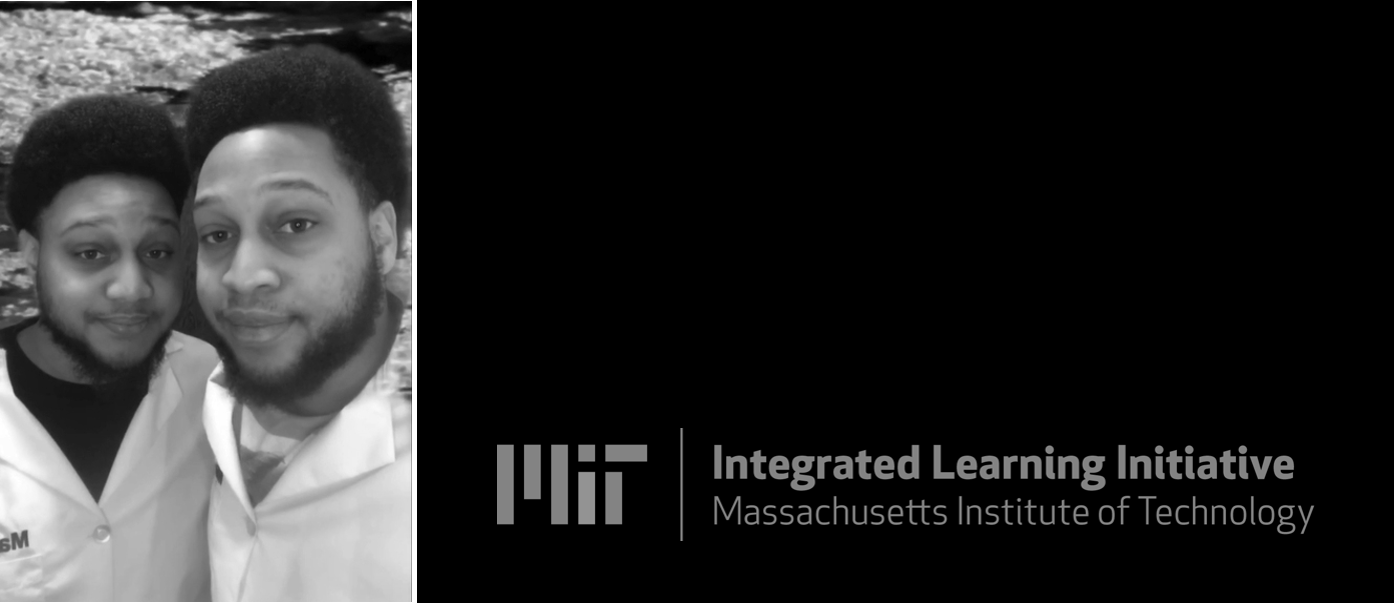 If you're a fan of viral videos you've most likely come across some of the videos by Malik and Miles George. The two students have started creating TikTok videos to help promote STEM education. They recently spoke with MIT News about their new-found-fame.
Malik and Miles graduated as co-valedictorians from their high school in Woodbridge, New Jersey. They are both attending MIT in their third year - majoring in Biological Engineering and minoring in African and African diaspora studies. Along with their academics, they work as admissions ambassadors to help underrepresented students, serve as introductory biology tutors, and perform research in synthetic biology labs on campus. Extracurricularly, they are involved in several Office of Minority Education programs as well as are president and vice-president of Nu Delta Fraternity. This summer, they both will be conducting genomics research at Washington University at St. Louis in addition to further developing their STEM advocacy initiative.
MITili caught up with them this semester to find out a little more about the two and their plans for the future.
When did you first become interested in STEM Education?
We first became interested in STEM Education after high school. After beginning our journey into higher education, we realized that there was a large communication gap between scientific research and the public's understanding of it. We also understood that many underrepresented groups held stigmas against STEM careers that further widened this disparity. It was at this realization that we decided that when we were older we wanted to make science more accessible and relatable to people of all ages and backgrounds. It was not until this year that we found an outlet to achieve this goal: social media.
How has the pandemic affected your education this year and what lessons can we learn about the value of hands-on education?
For us, the pandemic has affected education by causing learning to become remote. In addition to virtual lectures and exams which have a completely different feel, in-person research was put to a halt. As biological engineering majors, we lost a lot of wet-lab experience as our summer internship was delayed, our on-campus research was altered, and our laboratory fundamentals class became computational. While we have gained new opportunities and skills as our initial plans and curriculum changed, we realized that there are some techniques and practices that have to be learned physically. In a similar manner, the college experience is just not the same from your bedroom computer.
We assume you have big plans for the future, tell us about your hopes for life after MIT?
After MIT, we both are planning to go to graduate school to pursue PhDs in Bioengineering, specifically synthetic biology. We hope to use our knowledge of the sciences and its applications to help solve problems and bridge inequities across the country through biotechnology. This particular discipline has wide-spreading research that can relate to many topics such as human health, agriculture, fuel, sensing, biomanufacturing, and many more. As the field grows, we hope to become key figures in the field to both lead original projects as well as advocate for its purpose. 
Do either of you have a favorite video you've created for TikTok?
[Malik] One of my favorite videos was the one about the misconception of Watson and Crick discovering DNA without Rosalind Franklin's research. The video was a skit based around correcting someone as if they had pronounced a word wrong and it received over 100k views.
What is your favorite thing about studying at MIT?
[Malik] My favorite thing about studying on campus is the collaborative environment from both the faculty and the students. Knowing the rigor of the coursework, professors will often allow students to work together on homework assignments and even include group projects or assignments. Amongst the students, people do not tend to compete with each other and are generally open to helping their classmates. This also goes for upperclassmen sharing their experiences and advice to the younger years.