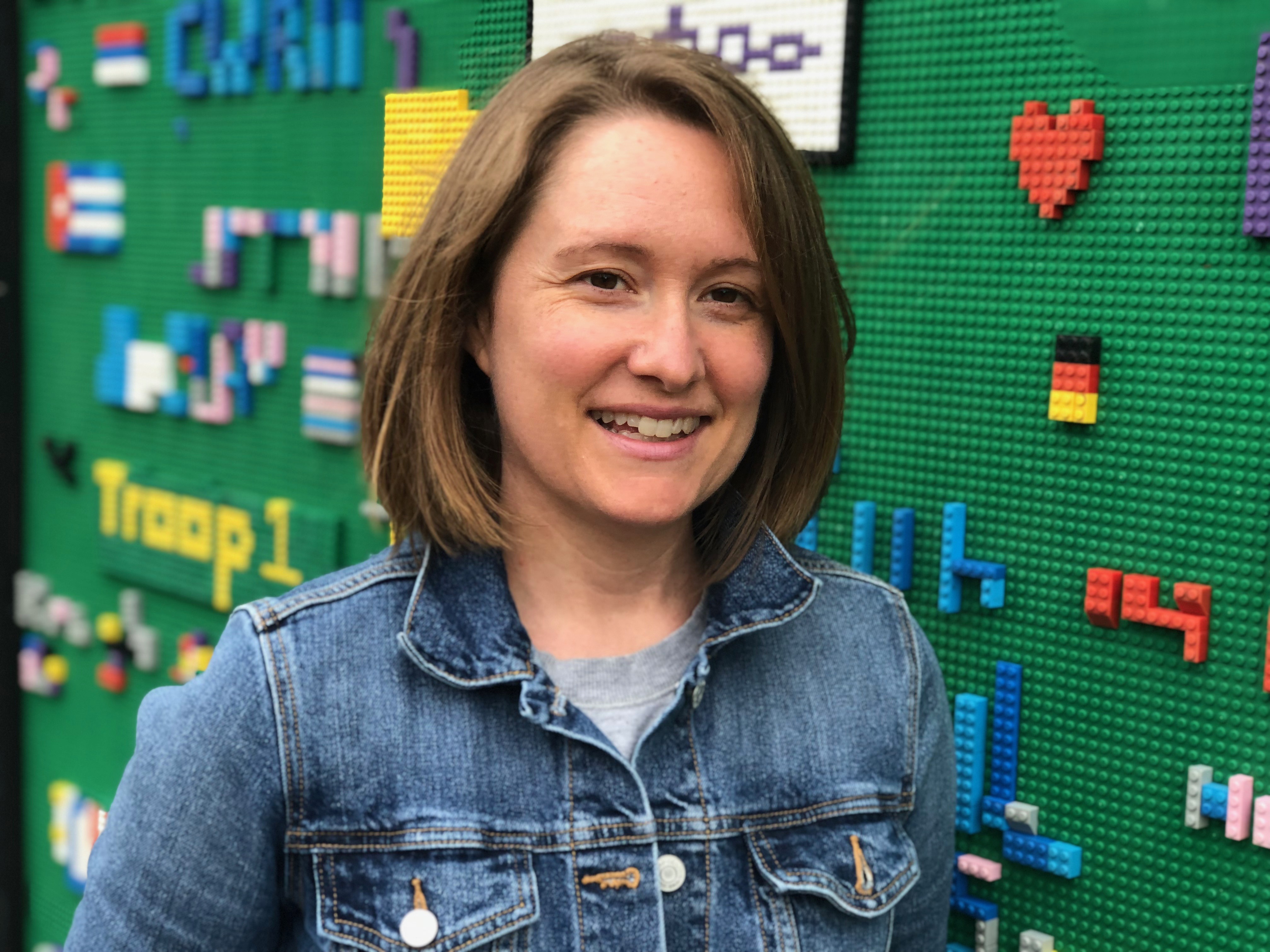 Sarah connects educators around the world to open MIT teaching materials through the MIT OpenCourseWare Educator project.
Prior to her work with MIT Open Learning, she was a faculty member in the Education Department at St. Catherine University in St. Paul, Minnesota. She was also an elementary school teacher abroad and domestically before teaching teachers. The third graders in her first U.S. teaching assignment are now in college!
Sarah holds a B.A. in Anthropology and Education from the College of William & Mary, and a M.A. and Ph.D. in Curriculum & Instruction from the University of Minnesota, where she focused on social justice in education.
When did you first become interested in education?
I've always wanted to be a teacher. As an elementary school student, I loved all the trappings of school: the now-extinct dittos (if you're too young to know what dittos are, here's a link), the smell of pencil top erasers, the paper-bag-covered textbooks, the chalkboards, and, of course, the laminating machine!
When I was ten years old, I had an opportunity to observe my best friend's mother, a reading specialist, teaching remedial reading at one of our neighborhood elementary schools. In addition to leveled reading books, she had something very special on the kidney-shaped table in her reading room: a jar of Hershey's Kisses.
At the end of a lesson, she praised the children and invited them to select pieces of candy from the jar on their way out of the classroom. I watched furrowed brows melt as smiles crossed their faces. They had challenging days (when reading is hard for you, the school day is not an easy one), and this was a bright spot, a reprieve, a recognition of work done well—something special just for them.
Over and over, I watched this reading teacher transform something unpleasant into something warm and welcoming through hospitality. That has stuck with me. I've experienced how far you can get in building relationships (the foundation of learning) with children and adults through simple acts of kindness that, in some small way, make living in their day a little more comfortable.
What is the biggest change you see in the classrooms of today from when you first taught?
Fear is one of the biggest changes I see in the classrooms of today. Children, families, and teachers are anxious about acts of violence—particularly gun violence—in schools, even as such acts become disturbingly normalized. Lockdown drills are common. Children walk through metal detectors to enter their schools. Explaining to young people that someone might want to hurt them in school is heartbreaking. It's harder to learn in a culture of fear.  
What do you think is the next 'big thing' in education?
Open pedagogy is going to become increasingly relevant in education. This is an emerging idea, but, in essence, it involves students using, shaping, and sharing back open educational resources to a global audience. Students become not just consumers of knowledge, but active authors. It has the potential to shift learning across disciplines. 
Helping people with disrupted educational experiences fill the gaps in their academic curricula will also become increasingly important. I think MIT Open Learning is in a unique position to help with this important challenge.
What is the most difficult aspect regarding the creation of scalable online learning?
The most difficult aspect of creating scalable online learning is figuring out how to build these experiences on foundations of relationship (a key ingredient of effective learning). How might we scale relationships? Is that even possible? How effective will scalable learning experiences be without them?
I have a feeling the answer lies with educators. How are they laboring behind the scenes, in unscalable ways, to personalize online learning for their individual students and creating matrices of support? In other words, what are educators doing to make sure students want to persist with online learning experiences? We need to spend more time tuning into the hyper-local efforts of teachers so that our scalable online learning experiences are informed by educators' efforts to teach through relationships.
What is your favorite thing about working at MIT?
The people! There's a buzz at MIT, and that buzz is generated by people humming about their passions. A main component of my work at MIT OpenCourseWare is to interview MIT faculty about how they teach on campus and to share that with our global audience of educators through the OCW Educator Initiative. I've become so excited about algebra, quantum physics, nuclear science, chemistry, and more—just from being in conversation with these faculty members. It's contagious. I'm looking forward to bringing this buzz to more of you through an upcoming OCW podcast series in which I take listeners along with me to meet some of the amazing researchers and educators here at MIT. Stay tuned!