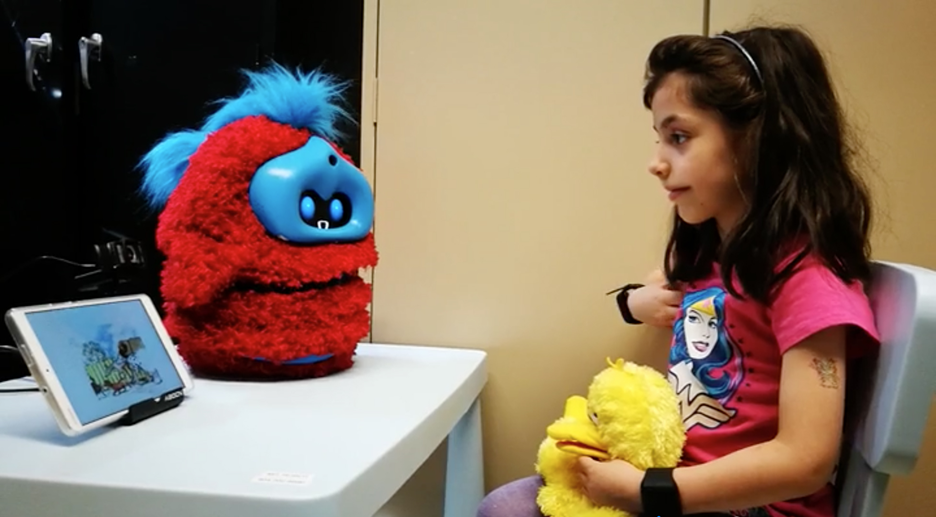 Cynthia Breazeal is an associate professor of media arts and sciences at MIT, where she founded and directs the Personal Robots group at the Media Lab. She is Associate Director for the Bridge: MIT Quest for Intelligence where she leads strategic initiatives in areas such a democratizing AI through K-12 and vocational education. She also founded the consumer social robotics company, Jibo, Inc., where she served as Chief Scientist and Chief Experience Officer.
Breazeal is a pioneer of social robotics and human robot interaction.  Her work balances technical innovation in AI, UX design, and understanding the psychology of engagement to design personified AI technologies that promote human flourishing and personal growth. 
Education Week excerpt (from Teachers, the Robots Are Coming. But That's Not a Bad Thing, originally published January 7, 2020 by Kevin Bushweller).
Consider the work of Cynthia Breazeal, an associate professor of Media Arts and Sciences at the MIT Media Lab, who leads the Personal Robots group.
The group is conducting randomized control trials of the use of an AI-powered, teddy bear-sized and -looking robot named Tega in Boston-area schools that have large English-language-learner populations. The goal of the robots is to improve the language and literacy skills of 5- and 6-year-olds. Researchers are tracking gains in the youngsters' vocabulary and oral language development to determine how the use of human teachers and artificially intelligent robots together in classrooms compares with instruction without robots.
"We're starting to see some exciting and significant learning gains," Breazeal said. "I am very encouraged." But she conceded that a longer, bigger study is the next step.
What is particularly interesting is the research Breazeal and her colleagues are doing around social robots. In their study "Growing Growth Mindset With a Social Robot Peer," young children played a puzzle-solving game with a peer-like robot. The social robots were fully autonomous and programmed to either exhibit a "growth mindset" (modeled after the work of Carol Dweck and Angela Duckworth) or a "neutral" mindset. Breazeal found that children who played with the growth-mindset robot were more persistent when trying to solve the puzzles compared with the kids working with the neutral robot.
And Breazeal points out that it is not just young children who respond positively to social robots. The team has used social robots with MIT undergraduates and older adults. "We see a social-emotional benefit across age groups," she said.
Read the full article here.