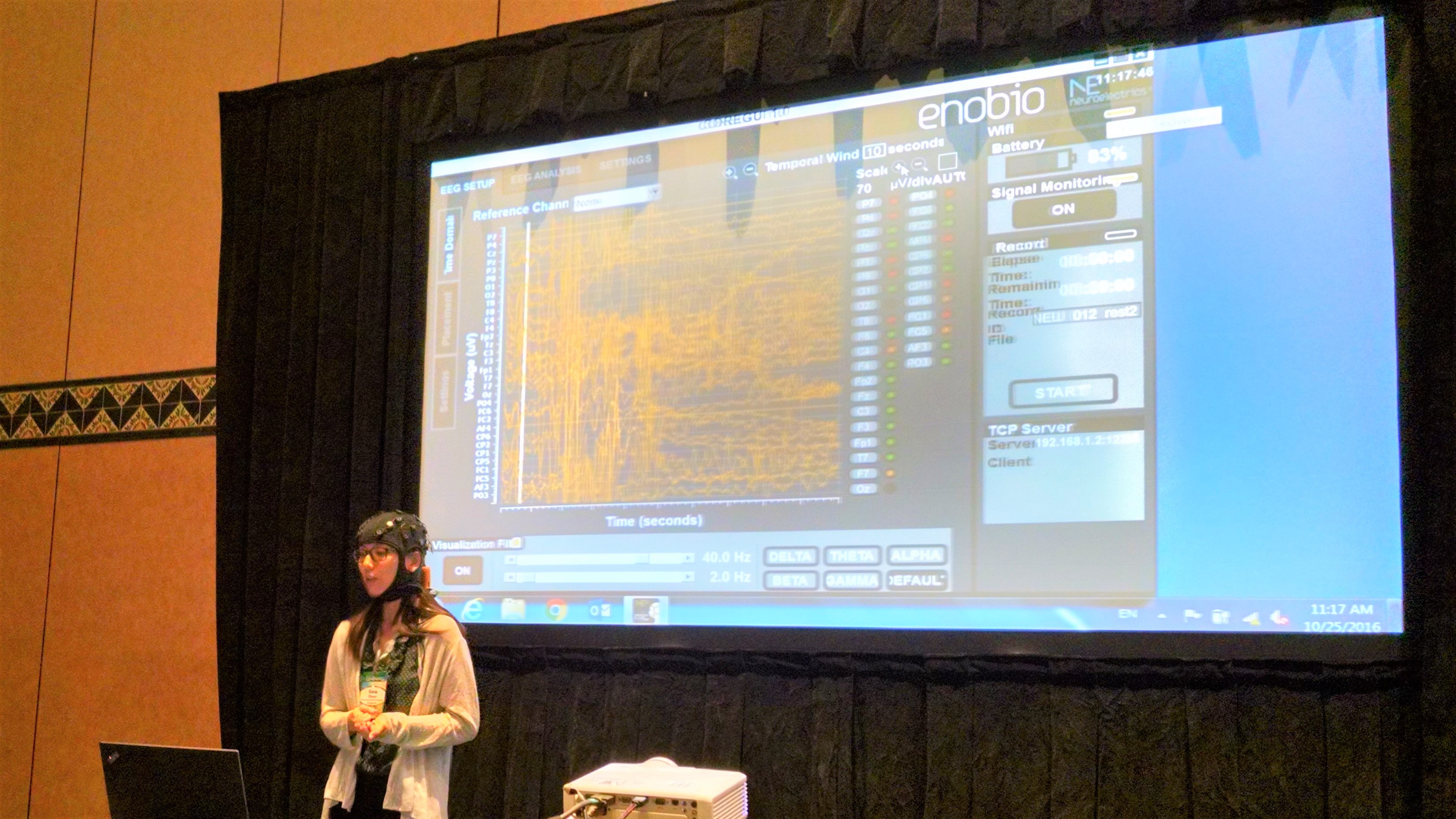 Kana Okano is a Postdoctoral Fellow at the Gabrieli Lab at MIT. She, along with Dr. John Gabrieli, MITili Director, examine a range of issues including ADHD, dyslexia, the correlation between test scores and cognitive abilities, the basis of spontaneous thought, and the impact of socio-economic status on brain development.
Dr. Okano specializes in workplace learning, neurofeedback, and machine learning with extensive experience in neuroimaging, including EEG and fMRI.
When did you first become interested in the science of learning?
My involvement in the science of learning field is actually fairly recent. As a bilingual student growing up, I've always been interested in language learning and that is how I initially got involved in the field of neuroscience. Since then, I've been interested in understanding "learning" in general. Research in academia tends to stay in academia, but the ultimate goal as a scientist is always to apply what we find in research to help others. What's great about research in the science of learning is that not only do I get to do research on the topic, but I also get to apply it to learning (workplace learning in my case) and make an immediate impact on people's learning outcome.
What is the most significant research being done now at the Gabrieli Lab to help advance learning?
The Gabrieli Lab does various different research projects in the field of learning and all are very interesting and important. It's difficult to say what is the most significant. But the series of studies I've been closely following and involved in uses a technique called real-time fMRI neurofeedback. This technique ultimately trains your brain to change or optimize any behavior. For example, one study used real-time fMRI to optimize learning by detecting when the brain was in its most optimal learning state. The information delivered to participants during this optimal learning state was remembered and recalled significantly better than information that was delivered while they were not in this optimal learning state. This technique is very interesting and important because not only can it optimize learning, but it can also help to reduce unwanted behavior or help alleviate symptoms of mental illnesses.
How do you see the way we learn changing over the next several years?
Teaching and learning in a school setting has stayed more or less the same for the past few centuries, where the teacher stands at the front of a class and students listen and take notes. I don't see that changing drastically in the next several years. However, I do think a lot will change in the field of e-learning. Research in this field, such as optimal video length, lecture style/format, video presentation, and testing effects, along with advancement in technology (such as VR/AR), will largely shape e-learning in the next several years. Hopefully some of the research and advancements in e-learning will inspire change in classroom settings as well.
What can a learner do, if anything, to sharpen their brain for learning?
Curiosity is the key to learning. Stay curious and your brain will soak up information like a sponge. When you encounter a problem, don't just seek out the quick answer. Always ask why or how and you'll learn a lot more effectively.
What is your favorite thing about working at MIT?
The best thing about working at MIT is the collaborative opportunities I have with brilliant colleagues in various fields. I've been involved in the MIT Integrated Learning Initiative (MITili) which brings together colleagues from various different fields involved in the education research. I'm also lucky enough to work with a great team of economists at MIT's School Effectiveness & Inequality Initiative (SEII), who are helping bring socio-economic issues to the forefront of education research. Everyone brings a different perspective to education and all of their research topics are extremely interesting. They stimulate and challenge me in ways I wouldn't have been if I only focused on my own work.